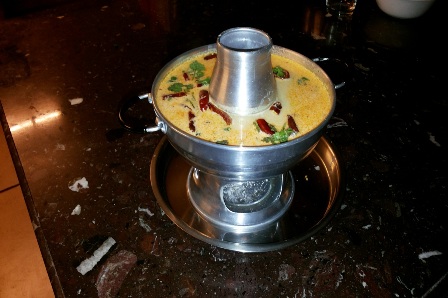 Tom Yum
Tom yum is a Lao and Thai, clear, spicy and sour soup, made of stock and fresh lemongrass, kaffir lime leaves, galangal, lime juice, fish sauce, and crushed chili peppers.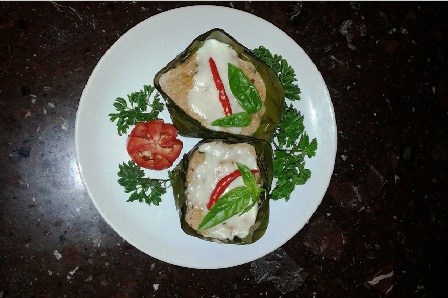 Hor Mok Talay
In Thailand, homok is associated with marriage because the Thai people believe that the marriage of ingredients within the homok is representative of the love of a married couple.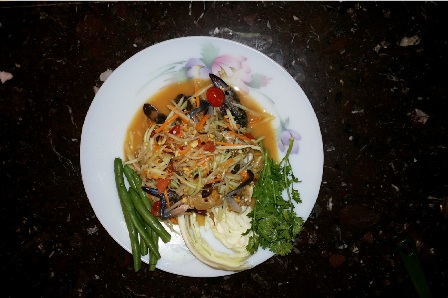 Som Tum Thai
Som tum is a classic Thai dish, commonly associated with the NE (Isaan) area but served all over Thailand. Basicly a green papaya salad. Now made available here.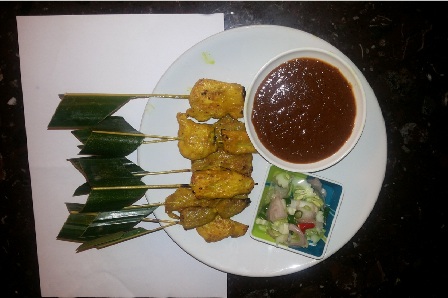 Satay Chicken
Satay is a great barbeque food and fun to eat. The more authentic version uses skewers from the midrib of the coconut palm frond as you see here.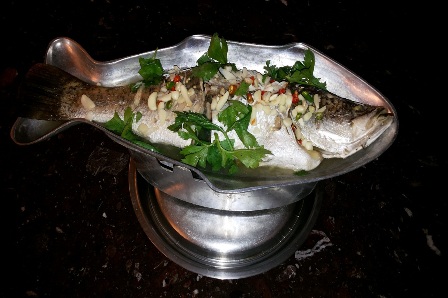 Pla Nuang Manow
Steamed fish with lime sauce or "Pla Neung Ma Nao" in Thai. This is very healty,spicy and dilicous. A must try dish.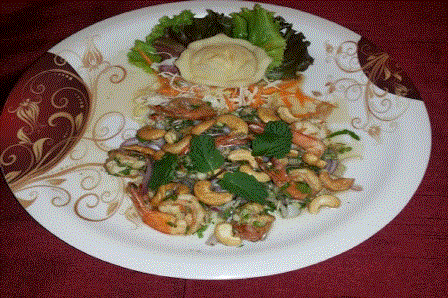 Yum Ta Kaai
A good choice of healthy Thai food. Consist of various herbs; lemongrass the main lead in this recipe. Some of which are good for our stomach and helps reduce uric acid, cholesterol, excess fats.